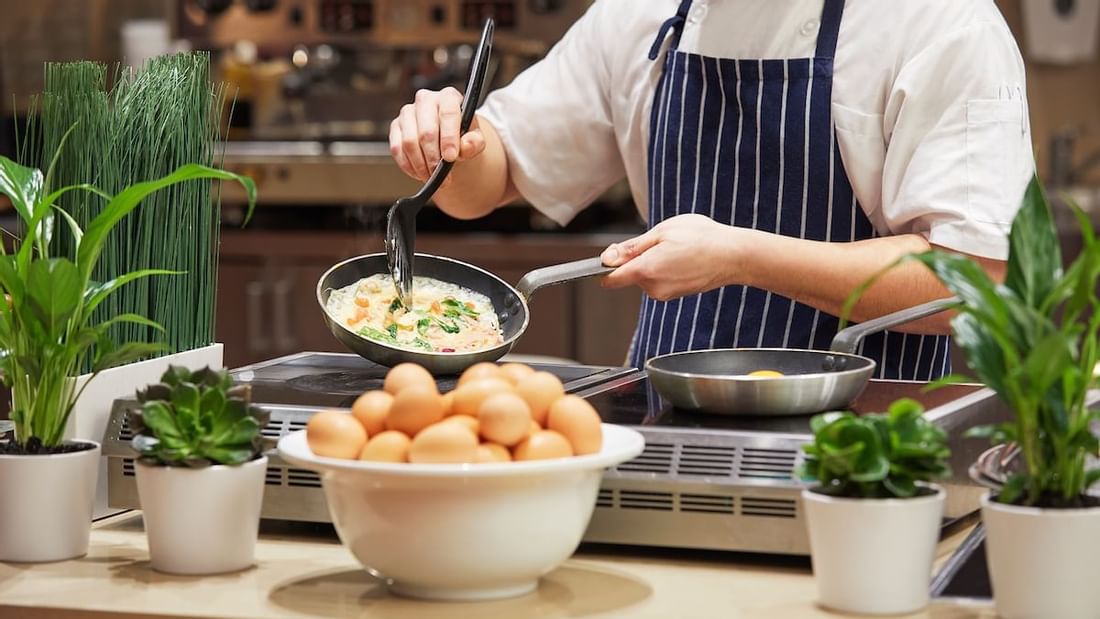 Consistently ranked in the top ten on TripAdvisor's top restaurants in Perth list, Sen5es Restaurant boasts a delicious breakfast menu prepared by talented Executive Chef, Alin Gavril.
Chef Alin and his team believe in using fresh, local ingredients and their passion for food will entice you to try the many delicious breakfast treats from the kitchen.
Sen5es Restaurant offers a welcoming and relaxing environment for hotel guests and walk-ins alike.
DETAILS
Location

221 Adelaide Terrace
SOCIAL MEDIA