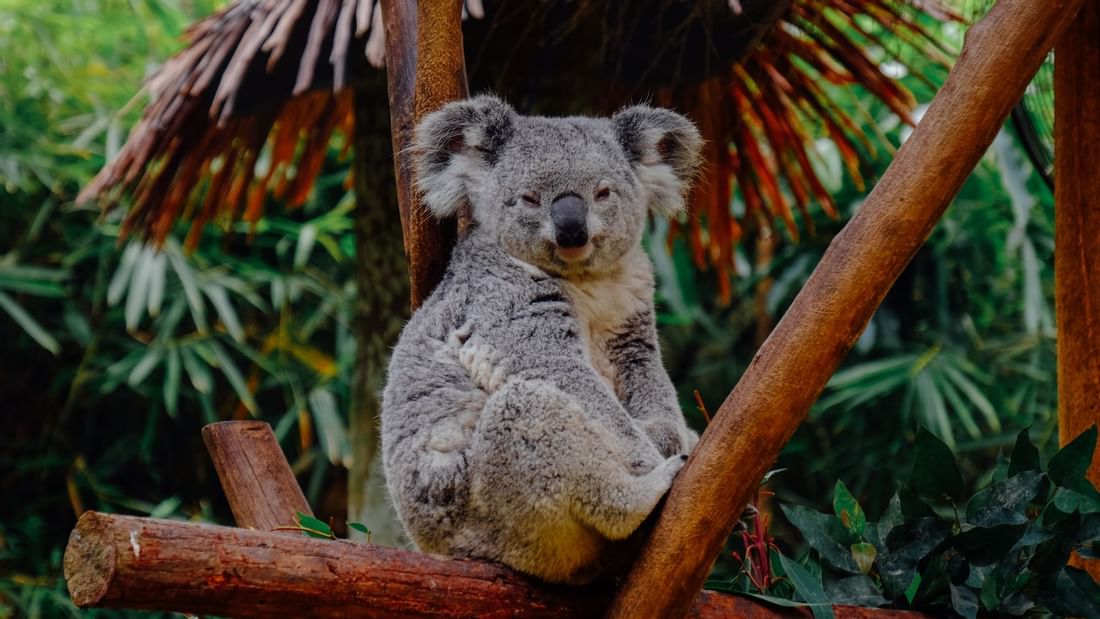 Cuddle with a koala or bounce around with the friendly kangaroos at Perth Zoo.
At the end of the 19th century, the Western Australian Acclimatization Committee was established to help new arrivals to the bourgeoning 'western colony' acclimate to the exotic Australian landscape. Of their two primary functions, the first – introducing countless European species into the Australian wild – proved to be very short-sighted. Their second – establishing a zoological garden – was inspired.
Australia's leading zoological engineer Albert Le Souef was invited to select a suitable Perth site and his 27-year-old son, Ernest, was appointed Director. The first sod was turned in June 1897. Over the following 16 months, core infrastructure was built including accommodation for bears, monkeys and mammals. The first of many animals to arrive by ship were an orangutan, two monkeys, four ostriches, a pair of lions and a tiger.
Today Perth Zoo visitors are presented with a very different set of experiences to those from 1898. Now, Perth Zoo present animals in appropriate social groups within naturalistic settings with a priority on their welfare. Through exposure to the diversity of our natural world, Perth Zoo seek to develop positive community attitudes toward wildlife which benefit both society and the environment.
Realising the Zoo's modern vision has meant a great many changes. The most obvious and necessary of these was the evolution of the cement cages, bars and mesh barriers of yesteryear which fell short of the welfare standards we expect today. The zoo tore down the elephants' concrete jungle in favour of something closer to the real thing.
The Zoo has also done away with bars between visitor and animal and started using subtler safety barriers – moats, waterbodies and glass.
Source: Perth Zoo
DETAILS
Location

20 Labouchere Road 6151 South Perth Australia

Opening hours

09:00 - 17:00

Phone

Website